Happy Friday! It's Friday again YAY
Here we are with the wonderful
doodlebugs
linky party Five for Friday. Where I let you all know the 5 important things I have been up to this week.
Here are the five things I have been up to this week:
Well first of all I have injured myself some how in my sleep and now I give a little scream whenever I turn my head to the right. Which my daughter find highly amusing!
It could be worse I guess... (at least I'm not wearing those boots!)
On to happier things. Tomorrow I'm off to London to the BETT Conference at the Excel centre. I will be meeting lots of other teacher-authors and I am really looking forward to it! I have found it quite funny that they have listed me on
the programme
with just my first name and 'The Ginger Teacher'! (I feel like I should be wearing dark glasses or something!) I will be tweeting all day from the event so please follow me on
Twitter
if you would like to keep updated. I was pleased to be mentioned on the TES twitter account too, even if I hate the sound of my own voice.
— tes Resources (@tesresources) January 18, 2016
I am still struggling through Dry January! It isn't actually that hard going but I have had a few days after work when I just wanted to sit on the sofa with a big glass of wine. But I am nearly there! I can do it!! There is still time to sponsor me and help me raise money for alcohol concern :) Donate
HERE
Prosecco crisps don't count right???
This week I have also been planning ahead and thinking about next month (not just because I will be able to have wine then!) February brings Valentine's day :) and as I am always loved up it is a great time of year to bring a little fun into the classroom. I have a few worksheets in my new Valentine's pack to help with reading comprehension and punctuation, all based on the history of Valentine's day. So hop over to my store and check it out.
TPT
and
TES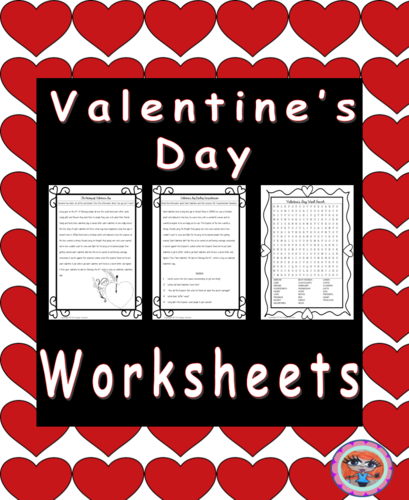 And lastly I have realised I am a bit dumb some times! After all this time blogging I have only just realised I was not actually on Bloglovin! I thought I was! I thought I had an account and those pictures of people (The ones over there>>>>>> no up a bit) were my followers... Turns out I was wrong. I did not have a Bloglovin account. I did not have an easy way for people to follow me and this MAY have been why I haven't been collecting followers! DUH
Oh well we live and learn! So now I definitely DO have a Bloglovin account and you can follow me very easily by clicking here:
Follow
Have a Fabulous weekend everyone :)